Our Judges are professionals from industry and the corporate world. They, alongside out students, decide which social enterprise will be awarded YFP's catalytic grant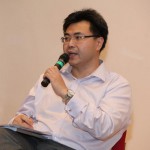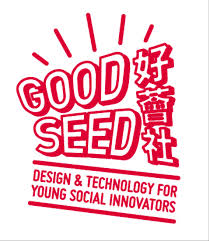 Raymond Chu
Programme Director, Good Seed, Hong Kong Polytechnic University
Mr. Raymond Chu has around 20 years of commercial experience encompassing different sectors including IT, banking and finance, advertising, retail, healthcare, Chinese medicines, technology.
Before joining PolyU, Raymond has worked in a number of multinational and local corporations.  He was Assistant Vice President of Crédit Agricole Investment Bank (formerly Crédit Lyonnais) working on infrastructure project financing, and Project Manager in Hutchison Whampoa Group responsible for setting up Chinese medicine business ventures.  He also worked in local companies like Healthworks Group during which he had successfully structured and concluded a multi-million US dollar business transfer deal between the Group and Coca Cola.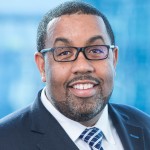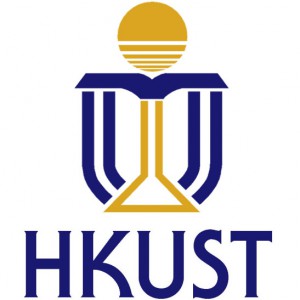 Sean O. Ferguson
Associate Dean of Master's Programs, Director of MBA Programs
Mr Sean O. Ferguson is a global higher education executive with a diverse combination of professional experiences. Currently, Mr. Ferguson is the Associate Dean of Master's Programs and Director of MBA Programs at the Hong Kong University of Science and Technology's (HKUST) School of Business and Management. In this capacity, he is responsible for leading the MBA and MSc programs and providing oversight for the school's various master degree programs.
Prior to joining HKUST, Mr Ferguson was the Assistant Dean of Degree Programs at Rice University's Jones Graduate School of Business. At Rice, in addition to Mr Ferguson's administrative responsibilities, he taught international business and applied management courses.
Mr Ferguson is a current board member of the Graduate Management Admissions Council (GMAC) and the American Chamber of Commerce Hong Kong. Before moving to the higher education industry, Mr Ferguson had a distinguished corporate career working at PROS, Cap Gemini Ernst & Young (CGE&Y), and Procter & Gamble (P&G). Mr Ferguson received his Bachelor of Science in electrical engineering from the University of Michigan, Ann Arbor and a Master of Business Administration from Rice University.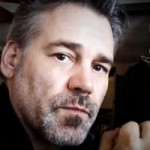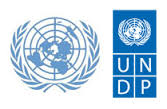 David Galipeau
Global Chief, United Nations Social Impact Fund
Joining the United Nations in 2005, David served as the Chief of Digital for the Joint United Nations Programme on HIV and AIDS (UNAIDS), Chief of the Web and Knowledge Management Unit at the United Nations Conference on Trade and Development (UNCTAD) and Practice Leader of the Asia-Pacific Region Knowledge, Innovation and Knowledge Group for the United Nations Development Programme (UNDP).
Currently, David is the Global Chief of the United Nations Social Impact Fund (UNSIF), an innovative impact investment fund, jointly established with UNDP, UNEP, UNFPA and UNCDF.
As a global platform, UNSIF acts to maximise every dollar being invested in the developing world by bringing together philanthropists, foundations, corporations, private investors and governments to chart a new course towards a collaborative financing model.
UNSIF will accelerate and enable the scale-up of successful enterprises that have social and environmental benefits, and lead to greater social impact while providing the potential for sustainable and inclusive economic returns.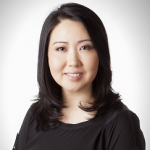 Yoonah Kang
Executive Director, Corporate Engagement
Yoonah is an Executive Director in the Office of Corporate Engagement at Goldman Sachs. She leads the firm's philanthropic efforts in Hong Kong, India, Korea, and Southeast Asia, including global initiatives 10,000 Women and Goldman Sachs Gives. Prior to joining Goldman Sachs, Yoonah was a Foreign Service Officer with the U.S. Department of State.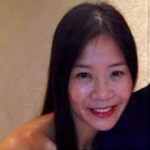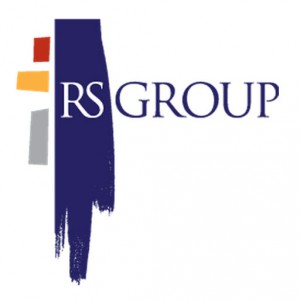 Ronie Mak
RS Group
Ronie Mak is the Managing Director of RS Group (www.rsgroup.asia),  a Hong Kong based family office focused on sustainability through responsible and impact investments.
She is an investment banker by training with over 15 years of banking experience, both in mergers and acquisitions as well as in HSBC's CEO office supporting the HK CEO. She acted as Secretary of the Hong Kong Association of Banks in 2012.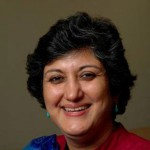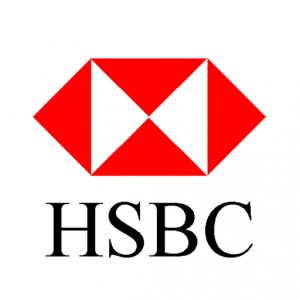 Malini Thadani
Corporate Sustainability, HSBC
Malini Thadani joined HSBC in 1995, having spent fourteen years in the Indian Revenue Service. In the Indian government, she gained diverse expertise from assignments in the Defence Ministry, the Textile Ministry where she was Registrar of the National Institute of Fashion Technology, the country's premier institution for fashion and, in the Central Board of Direct Taxes in the Finance Ministry, where she held various positions.
She was head of Communications, Public Policy and Corporate Sustainability for HSBC in India until 2012, when she has moved to Hong Kong to take on the responsibility of Corporate Sustainability for the Asia Pacific Region.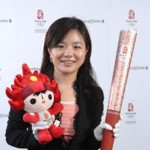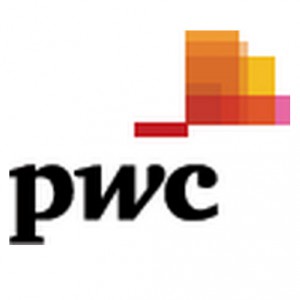 Cecilia Yau
PwC
Cecilia is a Partner in the Entertainment and Media Practice of PwC Hong Kong. She has more than 17 years of assurance and business advisory experience across Asia Pacific, which includes audits, financial due diligence, risk assessments review, floatation work and Sarbanes Oxley 404 control audits. Her experience is mainly on entertainment, media and telecommunication sectors.
She serves a wide range of multinational and listed entertainment, internet and telecommunications companies in Asia Pacific region.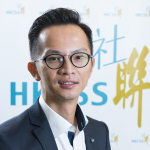 Anthony Wong
Business Directory, Policy Research and Advocacy
Anthony Wong is the Business Director, Policy Research and Advocacy of The Hong Kong Council of Social Service. For many years, he has been working in the Council on service and policy research. Previously the Council's Chief Research Officer, he was charged to enhance the capacity of NGOs for evidence-based practice. He took up the responsibility of pioneering and promoting social impact assessment to help different stakeholders of different service projects or programme to articulate the social impacts of their investment in terms of money, expertise, and efforts. Working jointly with The University of Hong Kong's ExCEL3 project, he has contributed to develop a unique Social Impact Assessment framework with the University and has applied it in a number of programme or project assessments. The Council's work on social impact assessment is still under his supervision.
Anthony received his Bachelor of Social Work degree from The University of Hong Kong in 1992, and M.Phil in Social Sciences from the Hong Kong University of Science and Technology in 1997. His is now Ph.D candidate in the Department of Sociology of The University of Hong Kong. He is a Registered Social Worker in Hong Kong.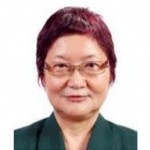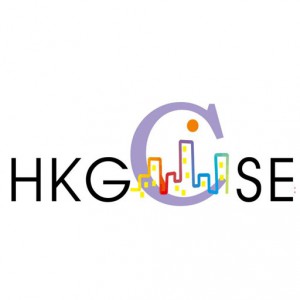 Dr. Alice Yuk
Hong Kong General Chamber of Social Enterprise
Dr. Alice Yuk, JP, is an experienced social work expert, administrator and entrepreneur with over 30 years' experience (including working as Executive Director of Yang Memorial Methodist Social Service and General Secretary of Hong Kong YWCA for 21 years). She is committed to promoting staff capacity building, development of social services, and actively seeking to improve the well-being of deprived children and families through new policy and enhancing competitiveness in Hong Kong.
Since early 1980's, she has been working with various sectors to try out social enterprise projects aiming to address a social cause with financial sustainability. She also promotes SEs and trains young SE operators and entrepreneurs in the Mainland and other developing countries. She is one of the founders of the HK General Chamber of Social Enterprises Ltd in 2009.