Our Students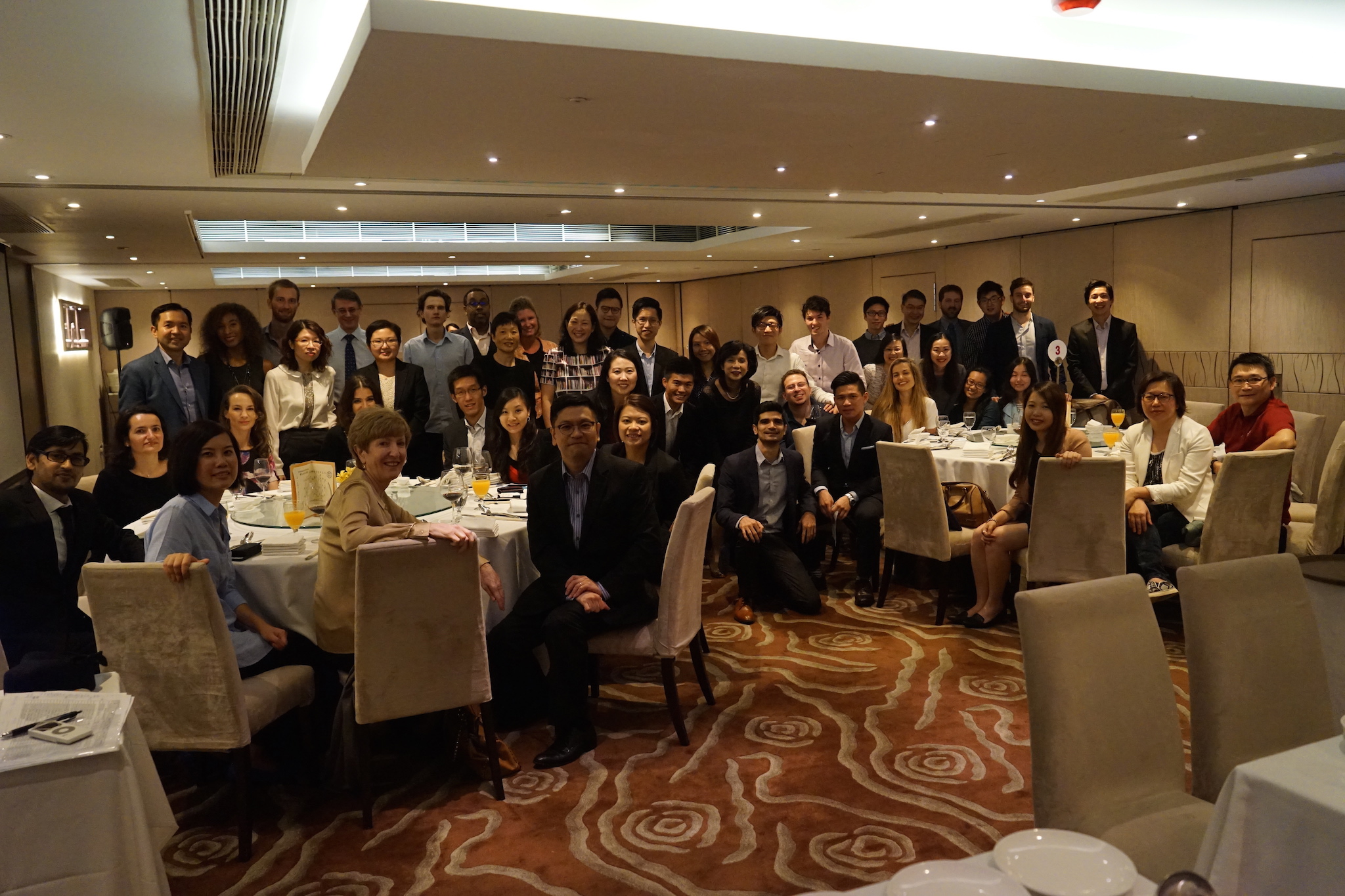 HKUST Fall 2015 large family portrait, and an evening to remember!
Professor Marie Rosencrantz, TA Varidhi Bisht, students, social venture partners, SIE Fund partners, HKUST partners, corporate partners, and The Yeh Family Philanthropy Grants Committee all enjoying a well-deserved celebration dinner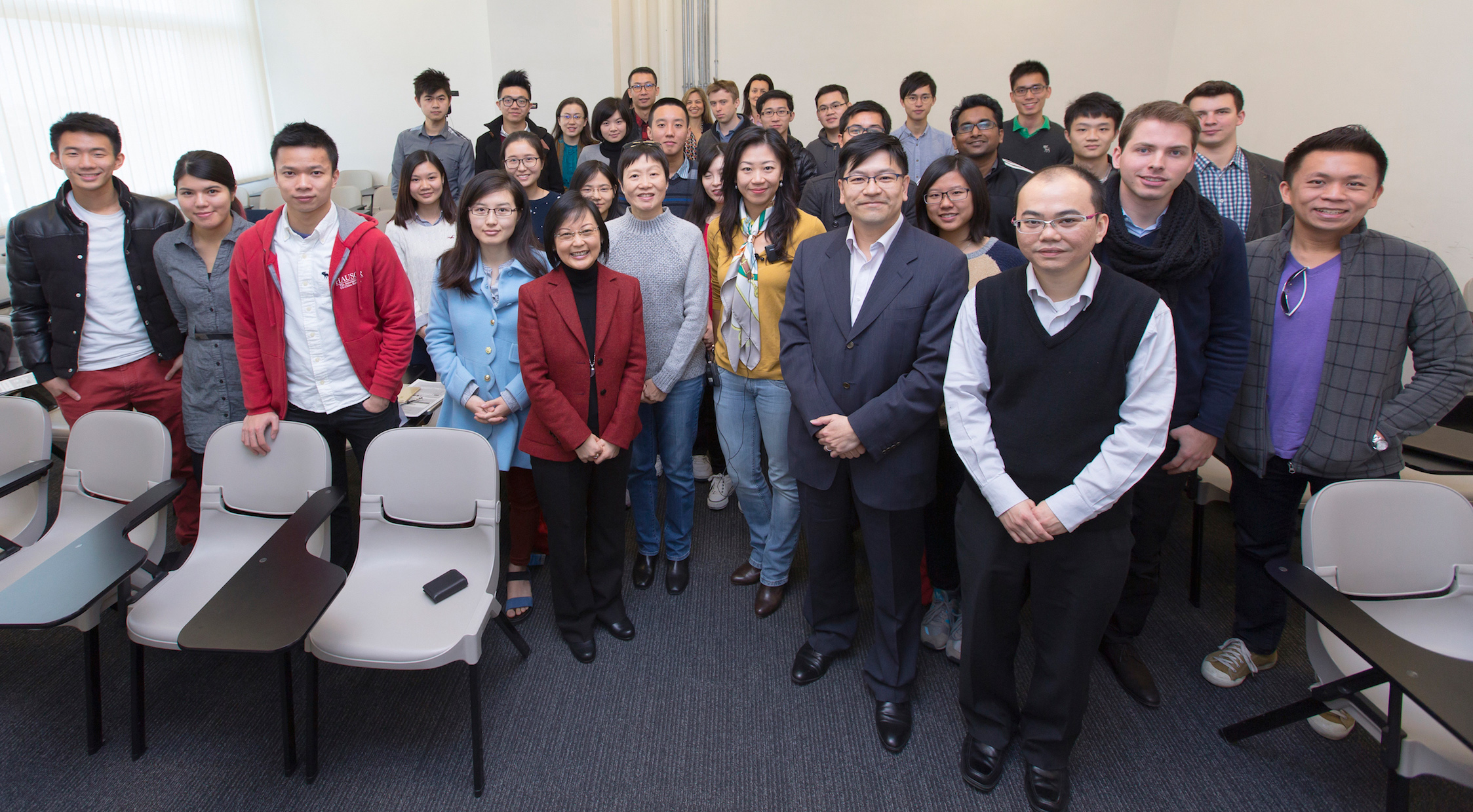 HKUST Spring 2015 class, alongside Professor Christine Chow, TA Plato Chan and representatives from both SIE Fund Secretariat and The Yeh Family Philanthorpy
"The students [have] done more than what we expected and it was impressive to work with them. We are pleased to see that they liaised with [a new potential buyer] and a Legislative Council member. Moreover, we appreciate their courage to counter propose a much more feasible plan to [our original one]. They completed the study of the real market and recommended us to make good use of our resources to explore a new market instead of working hard [on a] market that is already dominated by few gigantic parties. They were [our] advisors and partners. As they had fresh eyes, we were sometimes inspired by their opinions, which we would have never thought of…their wholehearted participation was really amazing."
– Ryan Choi, Hong Kong TransLingual Services, 2015 social venture partner
"The students were an amazing resource. As a start-up, when you are building your business day in day out, you are so overwhelmed by day to day work. Having some "fresh" minds with different backgrounds and skills working with you and bringing other perspectives is unbelievably valuable!"
– Shirin Staerkle, Twopresents, 2015 social venture partner
"This is the best course I've taken in my entire MBA!"
– Virginia Wu, MBA student of the HKUST Fall 2015 class
"I always wanted to take a social venture class at my home school so as an exchange student, I just decided to do it at HKUST instead. Crafting the class around an actual competition raises the stakes to learn and perform so this was an added bonus to taking the course.  I learned a ton from this experience, including fundamentals of teamwork and client consulting, but most importantly I learned a lot about my own strengths. Wouldn't change a thing about my experience; several lessons learned!
– Nikole Thomas, MBA exchange student of the HKUST Fall 2015 class
"The class went far beyond my expectations, teaching not only conceptual and practical information, but also providing the opportunity to apply that knowledge (which is where the real learning begins). One of the most rewarding (and challenging) aspects of this course was working with the social ventures partner, because it transitions classroom knowledge to 'real life' application. As the first, first-year undergraduate student to have taken this class, I can say this was unequivocally the most important experience of my first semester at HKUST. I've established a number of connections with people I would not have met otherwise. I plan to stay involved in social enterprise for the long-term. It was great working with people, who have different backgrounds. It's helpful to have diverse group members, not just in faculty, but in age as well. This is THE class for social entrepreneurship. Put the time into this class and you'll be sufficiently rewarded. The sky really is the limit here."
– Lucas Gaylord, undergraduate student of the HKUST Fall 2015 class
"The SEVP class was an eye-opening learning experience. An excellent chance to gain firsthand exposure to social entrepreneurship and learn about the diverse spectrum of venture philanthropy. This experience will remain as a guiding light in my future career."
– Sunny Um, MBA student of the HKUST Spring 2015 class
"Thank you for bringing me one of the most interesting courses I have ever had in HKUST! Thank you for teaching us insights about the business world from the perspectives of social entrepreneurship and venture philanthropist. Also, thank you for providing us opportunities to learn from different speakers and social enterprises. It is really my pleasure to meet and learn from successful business professionals with different background, such as the CEO of Ocean Park, the founder of the Dialogue in the Dark etc. As for the funding pitch, even though we were not the winner, I had a great opportunity to learn a lot from my partners and my teammates, especially MBA students. Last but not least, thank you for teaching me not only the framework and concepts, but also how entrepreneurs should be true to themselves. Hope to meet you again soon and share with you my start-up journey."
– Andy Lo, undergraduate student of the HKUST Spring 2015 class
---
Alumni
Our students carry the values and lessons of social impact after they finish with the programme, whether they end up as social entrepreneurs, intrapraneurs within a corporation or do something else entirely!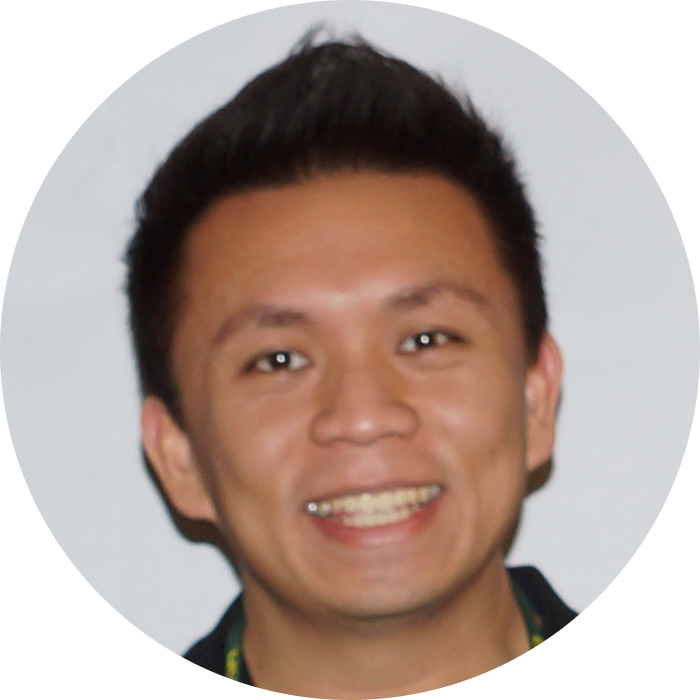 Dustin Onghanseng
An alumnus of the HKUST Spring 2014 class, Dustin is also the co-founder and CEO of social enterprise startup uHoo, a device that monitors air pollution levels inside your home. The product is expected to launch in Q42015, and in early May 2015 the company announced a seed round of funding.
Despite his busy schedule as a social entrepreneur, Dustin has made time to visit our classes in 2015 to see how this year's cohort is getting on.
"During my undergraduate days in the National University of Singapore (NUS), I already tried starting a company and pitched to various investors an idea for a dumbbell design, which I patented. Unfortunately, I did not get any funding. Having realized that investors place significant emphasis on the experience and track record of the startup management team, I went into the management consulting industry to obtain them. 

The learning and experience I obtained from my full-time work was priceless. Having been able to advise senior management of Fortune 500 companies and CEOs of startups and growth-stage companies, provided me with the different perspectives on building a business with respect to the current stage it is in.

Entrepreneurship has always been in my blood. Even while having a full-time job, I would dedicate time during the week for my entrepreneurial pursuits. However, the itch of running my own startup grew. With the experience I obtained from my past attempts and corporate career, I understood what I needed to do next. Without hesitation, I left my corporate job and joined the HKUST MBA program in search of a team and a world-changing idea."

And the world changing idea is uHoo. The premise of uHoo is all about improving people's health, which is something I have always been passionate about. 

Although the MBA program provided me with the network and knowledge valuable to building uHoo, the program is designed for people upgrading their careers in the corporate sector. This is where the value of courses such as SEVP comes in for entrepreneurs like me. The course mainly provided me with an investor's perspective, the other side of the equation in startups, which allowed me a better understanding on how they think. The SEVP course also taught me the value of thinking through the potential social impact of my startup, beyond the initial social impact we set out to pursue. When it comes to social impact, I now keep in mind that there will always be something more. You just need to look beyond what's in front of you."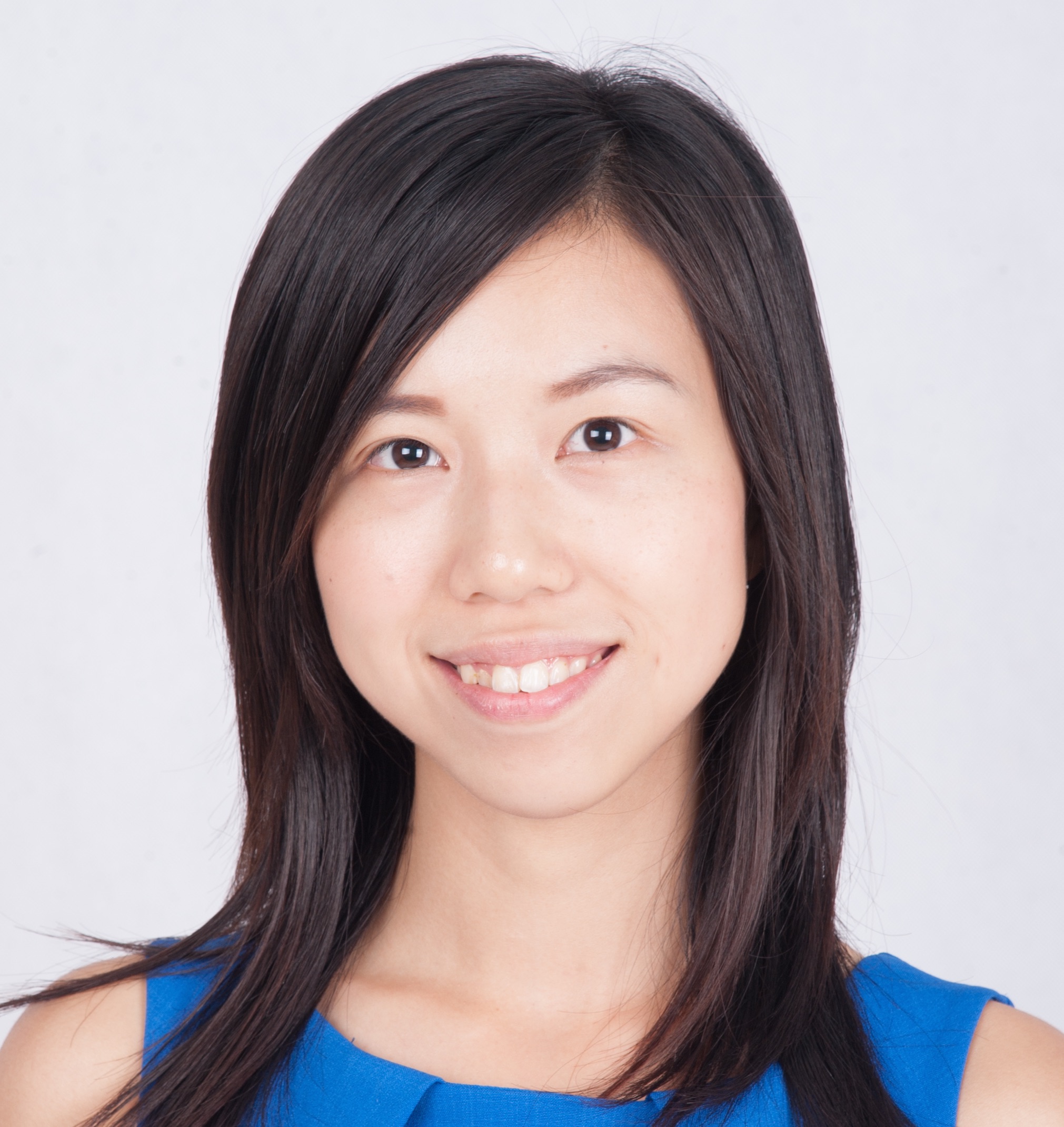 Janet Wong
Prior to taking our class in Spring 2014, Janet was a Student Consultant of One Earth Designs (a U.S-based environmental technology company). Within the class she was a standout student, representing Time to Grow which promotes rooftop farming in Hong Kong. Janet also spoke on behalf of the course during the early stages of collaboration with the SIE Fund. 
Since graduating from HKUST with a BBA in Global Business and Management Janet began working as an analyst in HSBC Global Banking and Markets, covering local large corporates in Hong Kong.  She continues to be passionate about social entrepreneurship, looking for ways to create meaningful impact both in and out of her corporate role.
"The course not only furnished me with the technical knowledge of social enterprise (e.g. how to properly measure social impact), but also (and more importantly) the mentality required of a social entrepreneur. I still remember one of the guest speakers saying, "It doesn't matter if you start it part-time or full time, but with determination, preparation and perseverance, you will succeed." This motivated me to connect my passion with social enterprise. Since June of last year, I have been testing the idea of dress rental in Hong Kong with my project called chica – allowing ladies to borrow and share their branded idle dresses for special occasions to address the issue of dress wastage. I have collected 40+ idle dresses and also been sharing this idea with my female colleagues and other working professionals to test their receptiveness. I am also connected to HSBC's sustainability department and hope to explore any collaborative opportunities with the firm.

As Dr KK Tse, the Founding Chair of Education for Good and Co-Founder of DiD (HK) Ltd, shared, "the most common reason why startup fails in the first year is because the founder gives up". I strongly believe that with determination, resource issues arising from working on chica part-time will not hinder its progress. Instead, my business network will bring in more opportunities and connections for chica's business."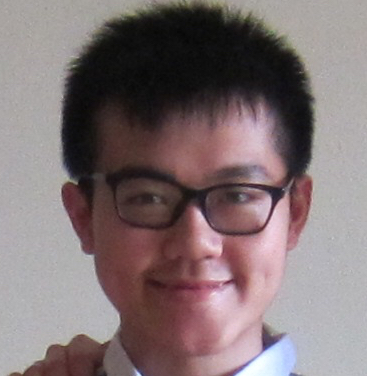 Nathaniel Yuen
Nathaniel is also an alumnus of  HKUST's Spring class 2014. After finishing the course, he went down a unique and interesting path. Best to let him tell it in his own words!
"Be the change you wish to see in the world."

This is one of my favourite quotes when it comes to social entrepreneurship and making an impact on society.

This is definitely one of the most valuable and inspirational learning experiences in my university life. I've always had a dream of building my own for-purpose business. The course took me much closer to my aspirations.

I really enjoyed working with Time to Grow, which gave me hands-on experience in urban farming and the opportunity to talk to the founders about their stories, visions and operations. I was really excited to see the possibilities of the social venture – reducing the carbon footprint of food consumption, building up relationships between city dwellers, revitalising farming in Hong Kong, innovating on city planning, solving hunger problems among the poor, etc. There's just so much to talk about.

We built a financial model and a funding plan in hopes of helping the enterprise grow and sustain. The projects certainly left me a strong foundation of knowledge on social entrepreneurship, sharpening my creative thinking and problem-solving skills.

By the end of the course, we were required to write about our future plans on how we can realize our ideas. The course was not the end of the journey but the start of it. So I decided to establish Seeducation, a HKUST-based student organisation which aims to promote social entrepreneurship and innovation.

The reason behind doing this was simple – I believe that social entrepreneurship is a growing trend of doing business. But university students lack a platform to gather information, to consolidate and exchange their social venture ideas with other like-minded peers. And as a business major student, I believe business and doing good are not always mutually exclusive. With the right knowledge, we can use business approaches and methods to solve some of the most pressing problems in society.

Last year, Seeducation successfully held the HKUST Social Venture Summit, with more than 60 participants including faculty members, students and social entrepreneurs. Besides this, we initiated experiential learning projects with various social enterprises like Green Monday and Likefunding.

In 2015, some of our core team members started an initiative during exchange in Europe. The project is to interview social entrepreneurs and practitioners in foreign countries such as Denmark, Germany, France, Czech Republic and the United Kingdom. Currently more than 12 social enterprises have been interviewed, for which articles will be published at the end of the year. We are also experimenting with blind tourism during our trip, a social venture idea derived from Dialogue in the Dark.