Pitch for Pro-bono (P4P) Programme, later rebranded to Pro-bono Consulting Initiatve (PCI) is the extension of the SEVP course. Alumni can continue to consult and assist any of our social venture partners to scale up their social impact.
The Idea
After taken the NSM course, we learnt that the alumni want to keep engaging with the social innovation sector and explore the consulting industry. In addition, the social venture partners valued the work from the alumni and want to keep engaging in a similar fashion.
Initiated by an NSM alumni within KPMG, the PCI was born! It is an initiative between NSMAA and KPMG where we pair alumni with SVP along with KPMG consultants.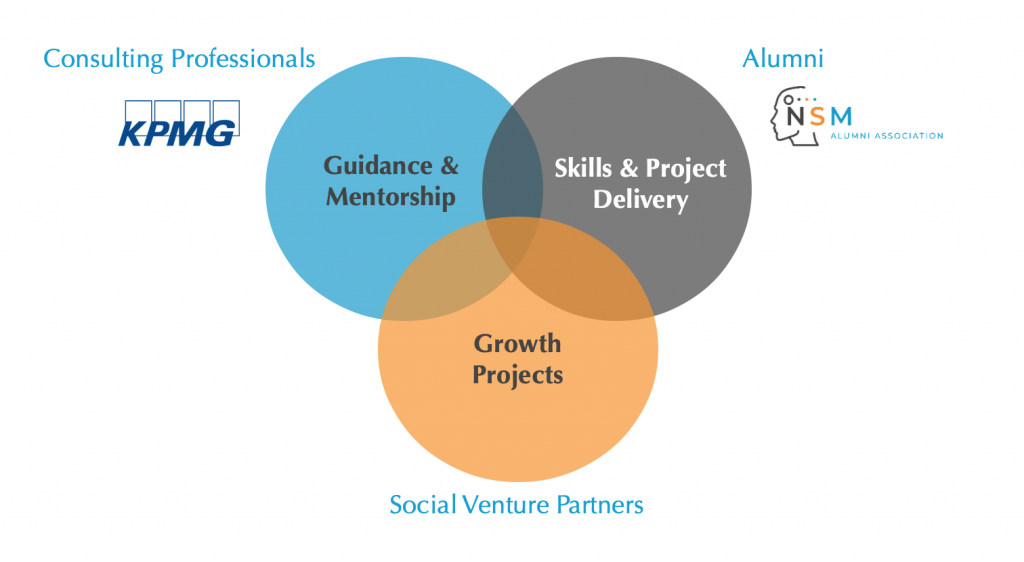 Programme Overview
Throughout a 10-week engagement, a group of NSM Alumni and KPMG consultants will be working on project proposed by their social venture partner.
Each project will be supported by a KPMG project manager in-training along with a KPMG partner as project leader. The NSM alumni will participate in client interview, learn about KPMG's consulting practice, and deliver their recommendations along with the implementation plan to the client.
Program Timeline

Social Venture Partners